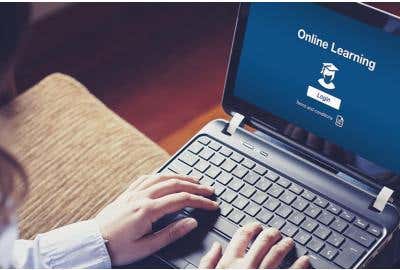 3 Ways Branded Online University Helps Build a Stronger Safety Culture

Hundreds of ClickSafety clients deliver online safety training to their employees through a branded Online University web portal. Never heard of it? Browse below for three (3) reasons a branded Online University can help your company build a stronger safety culture.
1. Shows Company's Commitment to Safety and Health
Instead of directing your workers elsewhere to purchase and access their safety training, with Online University, you are now driving your employees to a customized website that reflects your brand's look and feel. You can upload your company photos, custom messaging, and shine the spotlight on your safety statement, policies and procedures. Online University also allows custom course completion certificate, which is particularly important for a large and dispersed workforce. All of the above send a powerful message on the consistent, company-wide "safety voice" to all employees.
2. Increase Participation in Safety Training
Our customers' feedback shows that the branded Online University attracts greater site traffic. The custom URL using their company's name is quite easy to remember. Thanks to such a clear message on the company management's commitment to safety and health and the site's ease of use, enrollment and completion rates are reported to be significantly higher. The course delivery process is automated to help reduce overall cost. As a result, companies that adopted ClickSafety's Online University solution are able to maximize their safety training ROI.
3. Provide an All-in-One Solution
Safety Managers, Compliance Officers, HR Directors, and those in charge of safety training program can now enjoy ClickSafety's expertise, award-winning content, technology, reporting capabilities, and more, all under their company's brand. There are options available within the system for self-assignment and self-enrollment, allowing flexibility for employees – the end users. Courses can be categorized by position for quicker reference and training assignment. Overall, the training administration process is streamlined, while employees can easily access the website and their safety training anytime.