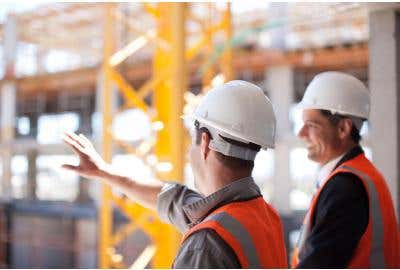 All You Need To Know About The STSC Certification Exam

The Board of Certified Safety Professionals (BCSP) has over 6,000 individuals who actively hold the Safety Trained Supervisor Construction (STSC) certification. They are construction supervisors, managers, superintendents, forepersons, crew chiefs, craftspeople, Environmental Health and Safety (EH&S) professionals, or anyone responsible for maintaining safe conditions and practices on construction job sites.
To receive STSC Certification, a person must know his or her responsibility for safety. This exam focuses on construction hazards identification and control, safety program implementation, emergency preparedness and management, as well as safety leadership, communication and training. BCSP certification is recognized as the leader in safety, health, and environmental credentialing. They provide blueprint or framework they use to create each version of the STSC exam.
Benefits of STSC Certification
STSC Certification enhances one's credibility, performance and commitment as a safety leader with benefits to oneself, his or her company, and the construction industry. It helps improve one's safety knowledge, skills, and leadership for those he or she supervises. And it is a foundational step in a Construction or EH&S professional's ongoing professional development. Each year, over 4,500 workers die on the job, and more than 4.1 million workers suffer a serious job-related injury or illness. Effective safety programs have been proven to reduce injuries, illnesses, and fatalities. Creating and implementing a consistent and effective safety and health program takes a qualified safety trained supervisor!
How Can I Become a STSC?
Individuals applying for STSC must meet 2 following criteria:
Completed 30 hours of formal safety and health training through a single course or multiple training courses

Have 2 years supervisory experience or 4 years construction related work
If you checked the box for both criteria, you can submit your application to BCSP. Once BCSP reviewed your materials and determined that you are eligible for the STSC examination, you have one year to pass the exam. The current version of STSC examination – version 6 – was released November 30, 2016. The STSC exam consists of 100 questions to be completed in 2 hours. Purchase and schedule your STSC exam here. The STSC Certification must be renewed on annual basis, and you must be recertified every 5 years after completing 30 hours of safety and health training.
ClickSafety offers a 3-hour STSC Certification Exam Preparation course. This training will help you identify the knowledge and skills needed and create a strategy for passing the STSC exam. It comes with 2 comprehensive practice exams and study guides that are available for you to review anytime. Good luck!
This advanced online construction safety training will help you prepare for the BCSP Safety Trained Supervisor Construction Certification Exam version 6 by introducing you to the best methods used by construction supervisors to obtain world-class safety performance.